Key Strategies To Extend The Life & Value of Your Virtual Event
One of the best things about virtual events is that they're not restricted by time unlike physical events. Covid-19 compelled companies to either cancel their physical events or to conduct them digitally, thus changing the dynamics of event marketing. Organizers ensured business continuity by leveraging the power of online events by reaching and connecting with global audiences.
With virtual events in place, organizers were able to track the behaviour of their attendees from the moment they walked in by means of various add-ins incorporated in the virtual platforms for monitoring the attendee turn-up rate, session view times, networking, social engagement rate, and more.
The transformation of the event industry was real, where during conventional physical events organizers were only generating a mere attendee list, that now during virtual events has progressed to qualification to conversion.
In addition to this, virtual and hybrid events do not have a specified shelf life, they can be concluded or extended as per the turnaround rate, unlike physical events that are costly to conduct and even have a predictable shelf life that curtails its conclusion or extension in case of an inevitable situation.
Below mentioned are few of the ways by which online events can be leveraged to extend the life and value of events and drive new forms of audience engagement and generate potential business leads.
1. Provide On-demand Video Content
Making content available (on-demand) is the easiest way to extend event visibility. Content can be made available free of cost to those who attended the event and paid for those who didn't attend but are interested in viewing one or more of the sessions. By this, organizers can even enhance their marketing reach and also have a chance to attract more attendees next year.
This simple option can be highly effective in spreading content amongst the masses. The model also offers more ROI to sponsors as they will have a longer period of time to be exposed to event attendees.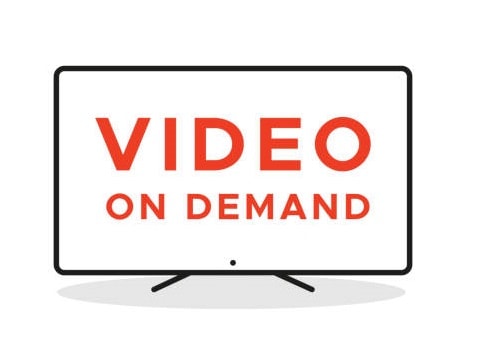 2. Multilingualism with Virtual & Hybrid Platforms
The on-demand video experience of the virtual event can be converted, recorded into regional languages that can be utilized to reach non-lingual aligned audiences. Many digital-event platforms have provided options for multiple languages that can be turned on by the attendees to experience the event in their native language.
Also, the experience of a virtual event can be completely recreated for respective regional audiences by either having local speakers to redeliver the original content or by creating entirely new presentations based on local needs. The original experience can still be used as a reference to recast the event. One can use digital branding, networking and various engagement elements that were built into the original event interface by simply changing out the representation mode. Leveraging such features provides an opportunity for regional marketers to bring big events to smaller markets.
3. Virtual Roadshows
Virtual event presentations can be used during roadshows, where marketers can introduce their potential partners (met in a virtual event) to their clients to gain confidence and business. Virtual platforms nowadays provide the option to segregate event presentations by industry type, topic, or region and deliver them as a smaller event that can be run either as a live webinar or on-demand experience. These events are delivered in a more compact format.
Keys to organizing virtual roadshows:
Choose target audience:
Choose relevant event content:
2-3 keynote, panel or breakout sessions
Curate environment for the audience:
Targeted top-line messaging and branding

2-3 downloadable content options

Key CTA's (Example: appointment setting, free trial, demo, etc.)

Event-related swag, giveaways, etc.

Topic relevance
4. Use Event Presentations as Standalone Webinars
In every event, there are a few presentations that become the highlight of the event. Marketers can reuse these sessions as standalone webinars to help drive demand generation programs. These webinars can leverage the event branding and be promoted as a "best of" presentation, or as a completely independent experience.
5. Create Video Clips From Event Presentations
With a virtual event, all of your sessions are recorded as high-quality video files that can be edited and reused in a variety of ways. These clips can be used as promotional pieces to drive additional audiences to your on-demand event, or as assets to drive other demand generation programs. 
Here are some different ideas for reusing video clips from your digital events:
Session excerpts as promotional clips for the on-demand event

Session excerpts to promote future events

Single session videos to stream on social media, with links back to the virtual event

Video clips for relevant web pages

Video clips to run during webinar presentations

"Best of" tips and best practices videos to use as content offers
6. Utilize Event Data to Create New Content
One of the reasons for the growing popularity of virtual & hybrid events is the data tracking and collection ability offered by the virtual platforms. Perhaps one of the biggest differentiators between a physical and virtual event is that with virtual, every audience interaction is captured and can be re-used in a variety of ways. 
With a virtual event platform, you can not only see how many people participated in a session, but you can also see where the virtual attendee spent the bulk of their time between sessions, when they dropped out, or how they engaged with the sessions. Did they engage with sponsored materials? Your virtual event platform can give you access to the user behaviour at the event. You can use this data to see what worked at your event and plan your future event marketing strategy accordingly. Companies can use digital event polling and survey data to create research that can fuel new reports, white papers, press releases and so much more.
7. Use Event Presentations for Targeted Landing Pages
Personalization is more than a marketing buzzword, it's a strategy. Every digital event has tons of great presentations and other content that may speak to specific audiences. These presentations can be the foundation for personalized content experiences that you can create for unique target audiences long after the event is over.
Building custom landing pages for unique audiences is a great way to put these event presentations to work. These pages are designed to appeal to a very specific audience and can feature an event keynote or breakout session, some relevant content, and perhaps one or two unique calls-to-action to get your prospects engaged. The key is to choose the presentations that are most relevant to that target audience. By taking this event content and packaging it up as a custom landing page, these digital experiences can now be delivered right to your prospect's digital doorstep.
8. Publish Blog Content
Virtual event content can provide a steady stream of blog content ideas for the next several months. You can find sessions with the highest views or you can read transcripts of event content to find highlights that might serve as inspiration for new pieces. Some blog content ideas include:
Key statistics, facts, or quotes from a significant presentation

Data from audience polls and surveys

Demographic insights gleaned from attendee data

"How-to" guides featuring insights you've learned from organizing the event
9. Publish Podcasts
Podcasts are immensely popular and are relatively easy to record and publish. You can use audio from the event directly or use material from the event as a basis for a series of podcast episodes. Making content available via podcast gives you another channel to expand your reach even further.
10. Create Social Media Content
Each piece of content created can also be used for social media posts, providing even more value: Some ideas include:
Create social media posts and tweets to drive traffic to blogs, on-demand content, podcasts, and the event or company website.

Use video snippets on Instagram, Facebook, and LinkedIn to advertise on-demand content.

Highlight the best event content in the lead-up to next year's event to illustrate why it's not to be missed.
Events are no longer a moment-in-time activity but a long-term strategy. There are a number of ways that virtual events can be reused, remixed and reimagined to generate leads before the event, during or even after the live event has ended. FLOOR offers holistic solutions to broaden the reach and extend the life of your virtual or hybrid events. Our comprehensive virtual and hybrid platform allows users to connect with a global audience, drive engagement, create community and meet their specific business goals. Contact us today to know more about our end-to-end solutions. 
Be the first to get event industry updates !

Let's Build Stronger Community Together
Set-up a call with one of our Event Success Consultants
GLOBAL COMMUNITY
Used by over 25000+ organizers around the world to build & grow their community