FLOOR Success Story
Client Brief : Need a virtual platform that provided flexibility and control to host their event and ensure glitch free execution.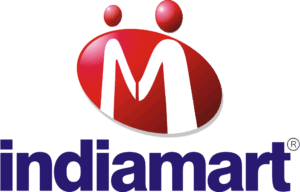 Event Name – 
IndiaMart Quarterly Investor Call
Event in a Nutshell
Numbers Speak on Behalf of Event's Success

TESTIMONIAL
Here's what our client has to say about FLOOR
"Great Video conferencing solution. We considered many alternatives before choosing the FLOOR for our quarterly investor conference call. This product provided scope for the right customizations we needed to bring out our brand and successfully host the event. What we liked the most was user friendly and intuitive interface and detailed analytics capability. Would recommend to anyone serious about their event image and control."
WHY DID THEY GO VIRTUAL ?
Virtual conference with Real networking
Due to Covid, IndiaMart was looking for a solution to host their quarterly earning announcement. Their investment team had already tested existing solutions like Zoom, Webex and newer solutions like Airmeet. However, they needed more flexibility and control to host their event and ensure successful execution.
THEIR STORY
Features Entrepreneurs Who Are Harnessing Technology For The Greater Good Of Mankind
The event was a great success with flawless execution. The user feedback score (NPS of +9% , compared to 4% from overall physical events), showed great reception for the experience provided. 
Besides flawless live video streaming without any lag time and cross-device access, here are some challenges that Indiamart investment team needed us to address:
Branded Event Experience :
In order to provide custom branding without too much clutter, we provided: 
Custom Indiamart domain to host the live event, 

Emailer White-labeling to ensure invites and reminders went from IndiaMart

IndiaMart Logo was prominently shown on the live stream 

Play pre-recorded video before the session started
Private Conversation Between Panelist 
Needed a way for the panelist to chat in case they needed to discuss something in the middle of the conference. Private panel chat option was enabled
Admin to Present
The client had a need to have an admin to present the screen and did not want any of the directors to be handling the ppt and change of slides. FLOOR provided the perfect option where the admin could present, while the directors could be seen and heard on the live-stream.
Hidden Moderator to manage Q&A
The client needed a function where an admin would handle all questions and also bring a selected audience on the screen to ask their questions live. FLOOR did not just provide flawless Q&A options, but also a 'hidden admin' option which allowed someone to manage the event without needing to be visible on the panel.
Seamless Registration with Custom Information
The registration process should not take more than 1 min, this was an expectation. Additionally, besides basic information, client needed to ask two custom questions from each visitor. In our solution, visitor could signup with social logins or their email id. It took less than a min on average to get the user on the FLOOR.
Live Stream on External Channels
The event had to be streamed to both Facebook and Youtube in real-time. The live session was seamlessly shown on the required platform, driving even higher interaction and visibility. 
Recording of the Session
Indiamart team needed recording of the event immediately once the session got over. This was possible on the FLOOR, and the investor relation team was able to download immediately after the event got over. 
Invitation, Reminder & Feedback
On the same platform, Indiamart was able to both use the branded registration form, but also, upload their list of pre-registered users on FLOOR dashboard, to send login links to all visitors to invite them to the event. Additionally, FLOOR's automated reminder system, helped drive better visitor conversion and the feedback system, helped get input post-event from their engaged audience.
GLOBAL COMMUNITY
Used by over 25000+ organizers around the world to build & grow their community