The digital ecosystem has acquired a special significance in the current scheme of things and will definitely outlast the pandemic situation. In fact, digital tools have already become integrated into the business operations of enterprises across sectors and the events industry is no exception.
The pandemic-led disruption of the events & meeting industry has been accompanied by the rise of virtual or hybrid events. By eliminating the geographical constraints, virtual platforms enable organisers, planners, and business stakeholders to seamlessly connect with each other from any part of the world. Besides being social distancing-compliant, virtual events offer lots of advantages to event-goers and event organisers alike.
To begin with, virtual events have emerged as an innovative alternative to physical, in-person meetings that have become unfeasible and dangerous in the face of a viral outbreak. Hence, the online setting is enabling sponsors, exhibitors, brands, etc. to market and network safely and securely without raking up any losses on account of cancellation or indefinite postponement of events. Moreover, virtual events extend an expanded scope of participation as stakeholders from across the world can remotely participate in them. They are also more cost-efficient as compared to their physical counterparts.
Keeping in mind these benefits, it becomes imperative that such an event is hosted seamlessly so that stakeholders and participants can glean the best event-going experience possible. Any challenge or hurdle will only serve to reflect badly on the host and the outcome may run oblique of the desired result sought from such events. Therefore, here's listing five key points that one must keep in mind while hosting a virtual event:
1. Choose The Right Tool
When hosting a virtual event, some people mistake a video conferencing tool as a solution to host live events. If you are planning a simple 30-min webinar, tools like Google Meet, Zoom or Microsoft Team would work. But, if you need to keep the audience engaged for a few hours, drive networking and have other fun things planned, you need to choose the right tool.
If you are focused on value for money and engagement, check out platforms like FLOOR.
2. User Demographics And Geography
Knowing your audience has never been more important. With virtual events, when looking at the users, you need to consider the hardware majority and the internet bandwidth. Would all your users come on a laptop or use mobile devices? Would they have stable and fast internet speed or be more patchy? The answer to these questions would help you decide which virtual event solution is right for you.
Keep in mind, not all solutions are made the same. You don't always get what you see from the outside. Do not get swayed with good-looking graphics, images and applications. They would lead to poor experience if the hardware and internet, do not support.
Choose 3D options with avatars, if you have a very limited audience, and are sure about their hardware and internet access. Otherwise, choose options that limit the bells & whistles and deliver on seamless experience. Options like FLOOR might be able to deliver what you want to achieve.
3. Ensure That The Communication Is Impeccable
The key is to keep the event description crystal clear to drive the messaging home amongst the target audience. It can be done by peppering the communication with keywords such as "webinar", "online", "virtual", "remote" etc. This will also help you in boosting SEO. The goal is to ensure that the attendees are clear about the fact that the event is going to happen virtually.
4. Finding The Right Time Is Imperative
Choosing the right date and time is critical to enhancing the success of an event. To achieve this, one needs to be mindful of the time zone that one is in. An incorrect time zone for a virtual event is akin to providing an incorrect address for a physical location. Picking a time zone that agrees with as many customers and followers as possible is vital. It is equally important to ensure that the date and time of your event don't conflict with other events or holidays. Preventing this is crucial as it can directly impact the density of attendance.
Ensure that the virtual event tool you use is optimized across time zones so that the user is not inconvenienced.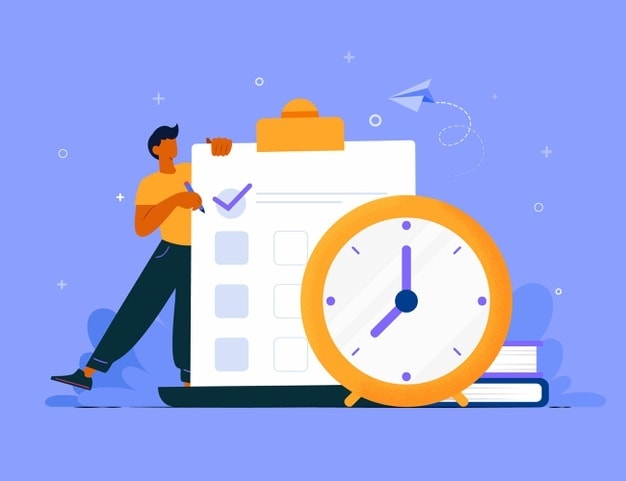 5. Be Prepared For Technical Glitches
Make sure that your and your speakers' internet connection is robust. You can also prepare backups of visuals, presentations, and the necessary files in case some inexplicable challenge creeps in out of nowhere. It is also advised to run a rehearsal before the D-day. This will help you in busting the problems, if any, well before in advance.
The connections made during a virtual event can serve as an asset in the long term. Any networking opportunity – be it virtual or in-person – is important and must not be overlooked. It can be the key to unlocking the path to success or greater opportunities once the economic ball is set rolling again. FLOOR is a comprehensive virtual and hybrid event platform that allows users to connect with a global audience, drive engagement, create community and meet their specific business goals. With robust registration tools, custom branding options, data capture capabilities, and friendly customer support, FLOOR offers the best opportunities for both virtual and hybrid events. Contact us today to know more.