College and school admissions will surface once again in a few months, and parents will start visiting institutes for the admissions of their children. Yes. This was a regular occurrence every year; until two years ago. Post the pandemic; things have changed enormously.
Disrupting their decades-old tradition of on-site admissions, schools, colleges, and universities have transitioned to virtual admissions due to Covid-19. Colleges have been looking for creative and interactive technology to enhance virtual interactions with students and their parents, leading to a smoother admission process.
So, if you, too, are planning to switch to virtual admissions at your academic institute, let's get you into some important details of the same.
Virtual Admissions
Virtual admissions are the same as in-person admissions, except that the interaction between the student and the admission counselors is done on a virtual platform. The college team can go a step ahead and organize virtual events and virtual tours to give better know-how to the students.
A virtual college tour doesn't mean a few pictures of the college campus from different angles. It is, in fact, a 360-degree virtual tour experience right from the smartphone or computer of the student. The experience is such that the attendee feels like they are walking through the college campus. With this option, students can explore the entire college campus, including classrooms, laboratories, dormitories, auditoriums, and amenities such as the gym, library, swimming pool, garden, playground, etc., from the comfort of their homes.
A virtual tour alone cannot attract, engage and inform students fully about any academic institute. Utilizing an efficient virtual event platform to organize diverse virtual events would help students gain more insight. Organizing an orientation about the college, highlighting its achievements, hosting interactive sessions and alumni speak sessions, etc., can help students and their families understand more about it. An event that highlights the critical steps of the virtual admission process can help students and parents prepare for the admission day.
Tips for Successful Virtual Admissions
1. Strategize the admission event as per the admission journey
Organizing one event for all prospective applicants and expecting quick enrollment post-event cannot guarantee great success. It would be best to plan the virtual event depending on the stage of the admission journey of your applicants. You can start with a virtual fair as the broadest event, an orientation program for the interested candidates, an admission meet and greet for more interested candidates, etc.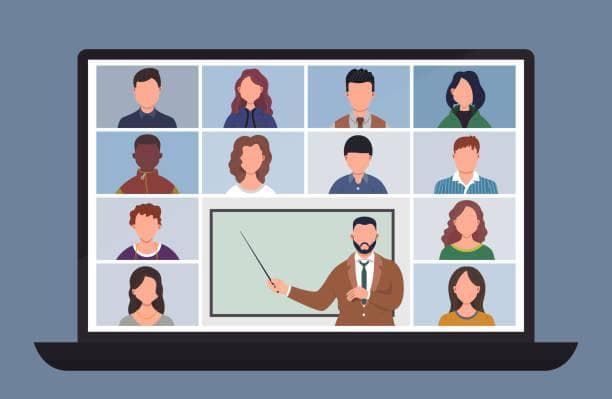 2. Organize one to one meetings as well as group sessions
It is easier to bring everyone to the same stage with virtual sessions. Virtual meets are an excellent way to encourage interaction between families, alumni, and students. However, both one-to-one meetings and group sessions are important and mustn't be ignored. Organizing one-to-one meetings and group sessions can open avenues for people to network, interact, and exchange information seamlessly.
3. Ensure the availability of updated information
All the necessary information about your institute should be available on the website, virtual event page, virtual event platform, and social media. 
Here are certain information pieces and links you must keep available:
Course Catalogues
Course Comparisons
Fee Structures
College/School Newsletters
Annual Magazine Links
Campus Virtual Tour
Student Reviews
Student Achievements & Alumni Placements
Social Media Links
Videos/ Images from past Virtual Events
FAQs about Enrollment
Forum Links (if any)
College/School Achievements and Awards
Extra-Curricular Activities
Hostel, Mess and Canteen Information
College/School Amenities and their information
Personal Detail/Information Forms for Students
4. Provide segmented information
In addition to the above information about your institute, you must also consider your applicants' background and requirements. Depending on the aids you provide, you can encourage them to enroll with you.
It can be difficult for hearing impaired students be on the same page as others in a virtual setup. Institutes need to use solutions such as 'Captioning,' which converts the audio into text and displays it on the screen for ease of understanding.
If you are a global institute and have applicants worldwide, it would be necessary to ensure the availability of translators or translated text for ease of communication. Health Aid
Several institutes arrange Covid vaccines for their students and their immediate families. As an academic institute, you too must inform how you are managing vaccinations, social distancing, and sanitization for the safety of the students and staff.
Many families are suffering financially due to the ongoing global economic crisis. At such a time, financial aid provided by institutes can be beneficial for education. Any scholarship programs, discounted tuition programs you have, should be informed to the students' families in advance.
5. Select a versatile virtual event platform
Creating a great first impression on your applicants and their families can be crucial. Selecting a versatile virtual event platform with high-quality audio/video streaming can be a game-changer. Especially when you are hosting events for hundreds of students and their families, selecting the best possible virtual event platform becomes a mandate! 
Check whether your virtual event platform allows you to:
Create lounge for discussions, meet and greets, and orientation purposes
Engage your audience through features like chat, QnA, poll, and reactions.
Stream LIVE sessions and play pre-recorded videos equally well
Add, update and modify admission related information
Upload student-related brochures, pamphlets, and booklets that are downloadable from their end.
Create Booths for smaller or one-to-one interactions.
Host multi-day, multi-track, parallel events at once
Create an event page, promote and market your event
Host up to 100K participants per event
Integrate with social media easily.
Maintain event compatibility across devices.
Advantages of Virtual Admissions
Virtual admissions have opened a wide range of facilities for colleges or schools and students alike. Let's look at how they provide a win-win situation to both parties.
1. Faster Response Time
A brick-and-mortar office team is generally available only for a specific time slot. But with virtual admissions, Universities can have a dedicated virtual team to help national and international students with their queries.
They can use the features like chat, forum, email, calls, and messages to answer their queries round the clock.
2. Usage of E-Documentation
With virtual admissions gaining momentum, universities have started accepting the e-documentation of applicants instead of insisting on hard copies. Not only does this make the admission process faster easy, but it also saves paper and reduces waste.
3. Global Reach
Virtual admissions have paved the way for students around the globe. Students around the globe can get admitted to their favorite universities and pursue their desired courses remotely.
4. No Traveling Hassles
Earlier, the student's parents visited the campus at least 2-3 times to complete their admission process. But with a virtual admission process in place, parents need not worry about traveling for each round of admission. Everything they need to know about the college is available on their website, social media, virtual events, live streams, etc. Alumni talks, student success stories, and placement records are also available for parents' quick reference.
5. Online Entrance Tests
College's aptitude, entrance, or other proficiency tests are held online in contrast to earlier in-person examinations, giving students immense flexibility and comfort.
6. Creating Real-Time Connections
Admission Counsellors utilize innovative technologies to create a real-time connection with the students and their parents. With interactive technology like virtual events, webinars, virtual tours, live presentations, and one-to-one counseling, parents and students can solve their queries in real-time. They can get more information about the college, its guidelines, admission process, and subject selection criteria.  
Conclusion
What seemed like a forced choice a few years ago is fast becoming the preferred choice for academic institutes because of the technological advancements, online experience, plethora of opportunities, and ease of communication it comes with.
With FLOOR, a versatile and flexible virtual event platform powered by 10times, you can level up your virtual admissions and enhance your institute's repute with highly interactive and value-filled virtual events.