Hybrid events have taken the event industry by storm over the past two years. They provide the best of both – virtual and physical events. Hybrid events are the most popular types of events as they provide a distinct experience to the host, attendees, and others involved in the event.
However, one aspect of hybrid events can be challenging to manage. No matter how good your virtual event platform is, hosts and speakers often face a challenge in devoting equal and enough attention to real-time and remote attendees at the same time in a hybrid event.
Enter asynchronous hybrid events! Asynchronous hybrid events make your traditional hybrid events even more versatile, flexible and effective. How?
Let's have a look:
What is an asynchronous hybrid event?
In an asynchronous hybrid event, the in-person and virtual aspects of the event take place at different times. You can either broadcast the happenings of the real-time event a little later or hold the LIVE sessions again for the remote audience. It allows you to focus entirely on one type of audience at a time, thus improving their engagement level. It leads to less troubleshooting and more interactive sessions, including discussions, QnA, and games.
Advantages of Asynchronous Hybrid Events
If you still aren't convinced about the many benefits of an asynchronous event, let us dive deeper into its benefits.
1. Lesser Coordination Challenges
Traditional hybrid events come with the biggest challenge of running things simultaneously – virtually and in person. There might likely be technical glitches like low internet speed, connection issues, audio/video glitches while the LIVE event is still in progress.
The remote audience will either miss out on the LIVE broadcast in such a case, or the LIVE event will have to be stalled until the problem is fixed. This can irritate the attendees and waste a significant amount of their time. With an asynchronous hybrid event, you do not have to check whether the streaming is in sync or not constantly. It will also lead to lesser technical glitches.
2. More Interactive Sessions
With asynchronous hybrid events, the attendees can take their own time to understand the information they receive through the event. They have the facility to go through pre-recorded or uploaded content and jot down their notes and doubts, if any. This way, they can have more productive discussions and feel more involved.
Also, with a traditional hybrid event, it can be challenging to host an interactive QnA with both types of the audience at the same time. With the asynchronous counterpart, interaction becomes easy and seamless, allowing the speaker to highlight the critical points clearly and comprehensively.
3. Provision of On-Demand Content
You can utilize the discussion or conference material you pre-recorded to make content available on-demand for the visitors. This way, the event attendees can access the content at their convenience and make full use of it.
This effectively reduces the hassle of organizing LIVE discussion sessions and dealing with a plethora of technical issues and sync errors. Create, curate, and present the best content for your attendees so that they can get maximum value through it.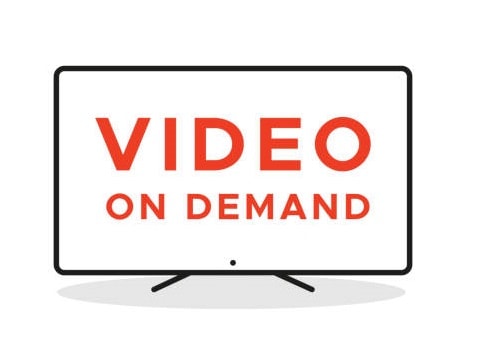 4. Boost your ROI
When you make on-demand content available for virtual attendees, you can give them an option to offer feedback for the content provided. You can also add a Call-To-Action, that directs your visitors to the most probable solutions within your website. This can be a product page, a contact us page, or a demo page.
Thus, you can boost your ROI by gathering valuable feedback, leads and building trust by offering solutions to your visitors.
5. Leverage Audience Interest Post-Event
By now, you know that asynchronous hybrid events are sure to hold the interest of your audience until the end. But now, you can maintain the interest of your audience post-event too! How? Well, you can leave the event up without the need to go LIVE or bring speakers on. In the meantime, you can take the active event conversation to the most relevant social media platforms or other platforms to make the best of it.
Alternatively, you can also use the uploaded content to create more conversations about your organization, products, or other solutions even after the event.
Points to Consider when hosting an Asynchronous Hybrid Event
It is not at all complex to host an asynchronous hybrid event. Prior planning, scheduling, and the right set of tools – especially a versatile virtual event platform can enable you to create an unforgettable experience for your attendees.
Besides the regular steps of hosting a virtual or hybrid event like – fixing the budget, inviting speakers, inviting sponsors and attendees, marketing the event, and gathering the event insights, there are a couple of crucial aspects you must look into, especially with an asynchronous hybrid event.
An essential part of creating the asynchronous hybrid event plan is to decide which aspects of the events will be hosted virtually and which will be hosted in person, along with their timings and agenda.
Now, if you think that a similar agenda and flow of sessions can fetch success in both aspects of the event, you're wrong. Your agenda should focus heavily on the type of audience and their segmentation. You can segment your audience by their interests, jobs, locations, and many other factors. This will help you tailor content that will appeal to each segment and type of audience attending your event.
A Flexible and Versatile Virtual Event Platform
Choosing a virtual event platform that can give you maximum flexibility and meet your event goals is of utmost importance. It should have all the features you need to make your asynchronous hybrid event successful. Ensure that their customer service is hands-on and on-point!
FLOOR, powered by 10times, is the best virtual event platform to host an asynchronous hybrid event. You can use multiple features like the booths, QnA, banners, lobby area, event page, event app, and many more to create an attractive and engaging experience for your attendees.
Conclusion
After reading the various benefits and flexibility that an asynchronous hybrid event provides, we are sure you can't wait to host one for your organization. Indeed, asynchronous hybrid events are the future of the event industry globally because they have a lot to offer to everyone involved.
Besides being more convenient and less expensive, they are more engaging and manageable than the traditional hybrid events. If you are planning a new event, make sure you go asynchronous this time – to utilize its immense benefits and lucrative opportunities!